Partner with a team who responds with quicker support and multi-platform expertise for your server and storage data center maintenance needs.
You can count on a team with extensive data center maintenance experience supporting IBM, HP, Dell, Oracle, EMC, STK, NetApp, Hitachi and more, and extend the life of your post-warranty mainframe, midrange, Intel-based servers, storage, and networking gear. You also have the option for SEI support on newer equipment and uplift service.
……………………………………………………………………………………………………………………
With NEXIAL, we take a partnership approach to proactively investing in the resources to support your data center, focusing on reducing your downtime and frustration and increasing your uptime and satisfaction.  We are much more than a standard third-party maintenance provider – consider us an extension of your IT Department.
Technical support for on-site data center hardware maintenance
System solutions and upgrades
IT asset recovery – we purchase decommissioned equipment
Technical support for OS services nationwide
Data center relocations nationwide
HARDWARE SOLUTIONS
….
Looking for an upgrade or a new system?
We'll review your end goal and technical targets to get you a competitive quote without delay.
---
IT ASSET
RECOVERY
….
Maximize the value of your decommissioned IT equipment.
Convenient, efficient, secure and environmentally-friendly recycling of your unused IT assets.
---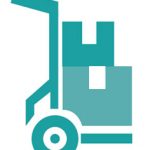 DATA CENTER
RELOCATIONS
….
Don't take risks when moving your server and storage equipment.
We plan for and help you with the logistics of relocating your critical IT systems.
---
OS
SUPPORT
….
Count on technical assistance from certified OS engineers.
Receive expert support and savings for your AIX, Cisco, HP-UX, HP-Tru64 UNIX, Redhat Linux and Solaris needs.
---